Here at Perigee we strive to make fun and friendly apps that promote healthy habits. As a Backend Developer, you'll be part of a fast-paced team, working closely with our products to create the very best experience for our users. If you have few years of experience and you thrive in a varied role, we want to hear from you

Some of the exciting projects you'll work with include developing new social features for our workout app Seven in the form of workout leaderboards, chat lobbies and live group workout sessions. As part of our Backend team, you'll also maintain our ongoing projects, fix bugs and play an active role in technical discussions to find the best solutions for our apps

We don't expect you to know every technology in our stack, so we're looking for someone with a growth mindset and the willingness to learn! It's a bonus if you're familiar with; Go, Postgresql, have experience with writing App APIs and you're comfortable with working in a Linux environment.
 
What you'll do
Collaborate with the team to shape ideas that push the boundaries of what our apps can do
Define API layers and implement the business logic to drive them
Design data models that are fast, scalable and flexible
Set up server, network and hosting environments
Develop analytics solutions and dashboards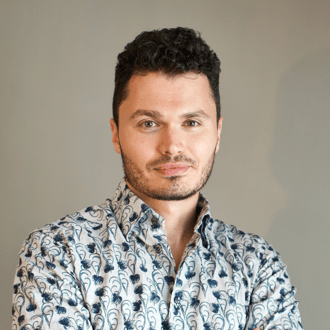 Close-Up
Taking pride in creating a collaborative work environment fosters our love of coming into work each day.

Alongside regular team activities like board game nights, team lunches or watching a movie together, we'll nurture your personal fitness goals through monthly recreational support.
We also provide opportunities to advance your professional development through attending leading global conferences and networking events.
You can expect a fast paced and stimulating workplace surrounded by competent coworkers in which the barriers are limited and innovation is expected.
About Perigee
Perigee is a Malmö-based team focused on creating the best apps to improve our users' well-being.

Our charming seaside city boasts a multicultural vibe and a thriving culinary scene, it's also a cultural hotspot, buzzing with year-round festivals and performances.
True to our city's active mindset, our app Seven is focused on everyday fitness while Cycles has your health in mind.